Pro Evolution Soccer 2009 käytetty PS3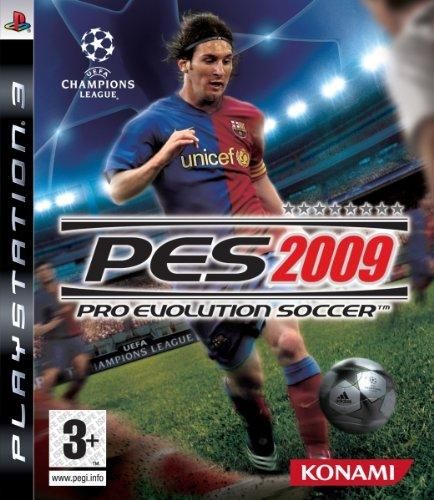 New player models, AI elements and physics routines
' Become a Legend' mode - Start your career as a rookie midfielder or striker and work your way through the ranks to become a pro. Play in your favourite attacking position and work as part of a team, as opposed to controlling every player.
'Legends' online mode - Use your saved 'Become a Legend' player in online matches with like-minded friends, and show off your skills on the larger online stage.
Redefined intricacies of first touch, close control and ball distribution
Enhanced shooting and AI mechanisms
The new control system makes full use the D-Pad and analogue stick to perform contextual tricks and feints within the players run.
Weather, air resistance and ground friction all have an affect on the balls motion - alter your play to match the conditions just like in real-life.

Teamvision AI has been extended allowing computer controlled team mates to adapt their tactics more realistically.
A reworked Master League means a players' loyalty and mood now affects their performance on the pitch.
Enhanced realism through aesthetic updates, including stadium environments and atmosphere.
Improved depth of field through the use of contrast for a greater sense of distance.
New vertical camera that automatically switches to a close-up view during key one-on-one situations.